Sorry, we're closed
Reading time:
3
minutes
Italy, the dream holiday destination for many. The country of pizza and gelato. The country of "chiuso per ferie" (En: Closed for holidays). For those of us doing business with Italy, August can be a pain in the neck. Are you doing business in Italy? Are you aware of the month off in August? Here are a few things to keep in mind.
Ferragosto
We all know that summer time is generally more relaxed. Many colleagues take some time off to go on holiday and, in general, the workload decreases a bit. Nothing bewildering.
In Italy, however, it all begins with Ferragosto, the Assumption day on August 15th, a national holiday for a predominantly Catholic country. It is a day on which offices, factories, restaurants and so on are closed. The day a literal exodus takes place. Millions of Italians swarm from the cities towards the beach. Traveling on that day can be a nightmare.
However, that is only one day, right? Wrong! Traditionally, Italian families spend the whole month of August by the sea. Mothers and children relocate to beach houses or campsites. If the husbands have to work, they visit on the weekends.
Chiuso per ferie
Doing business in Italy in August? Think again. Most factories and businesses close not only for 2 weeks around Ferragosto, but even today for the whole month of August. This practice has been changing, since the financial crisis of 2008.
You can now find more and more businesses working throughout the month, but not everyone. Every now and then, we get the occasional customer being frustrated that his supplier is on holiday, production is on hold and it is overall a hardship to find anyone who can help.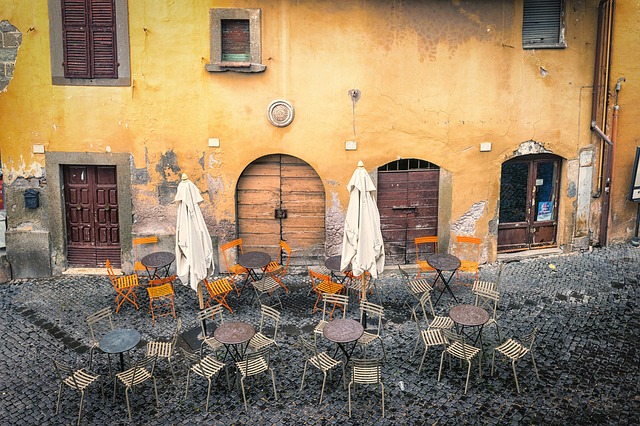 As for businesses, employees are forced to take the whole month of August off, if the company closes for holidays. So chances are good that, if your Italian supplier or partner does not reply until the beginning of September, he is probably enjoying the Italian summer.
In recent years, however, this has been changing. More and more businesses work in August. Especially after the crisis and with a rise in e-commerce, businesses cannot risk taking a month off.
High season for tourism
Of course, not everyone closes, since Italy is a tourist country and its GDP relies on tourism, touristy locations, especially by the beach, are working tirelessly. Some stores are open 7 days a week from 8 am all the way till 11 pm. So, if your business revolves around tourism, this month could be the busiest for you.
La bella vita in August
In conclusion, if you plan on doing business with Italy in August, we can only advise you to head over to the beach, join the Italians on a barbecue, eat some watermelon, throw water balloons at each other and enjoy the summer. Who knows, it could be good for your networking…