Do you remember the times when actors in early sci-fi movies would simply push a button and anything they desired magically arrived at their doorstep?
This sci-fi scenario has now become reality – with the Amazon Dash button.
This Fall, a new Amazon gadget has been introduced to the European market: In September, Dash Buttons became available to the German market. These little buttons, which have been available in the US for over a year now, are supposed to revolutionize the way we shop online. By the push of a button, users are supposed to be able to shop on Amazon and receive products on demand.
Online shopping can be tedious and require a lot of comparing, researching and browsing through endless options – this might be something shoppers are willing to do for a much desired product, but which would be way too much effort for products of daily use such as paper towels, toothpaste or coffee capsules. Amazon is trying to lower this threshold by creating a short cut in the shopping process: the Dash Button.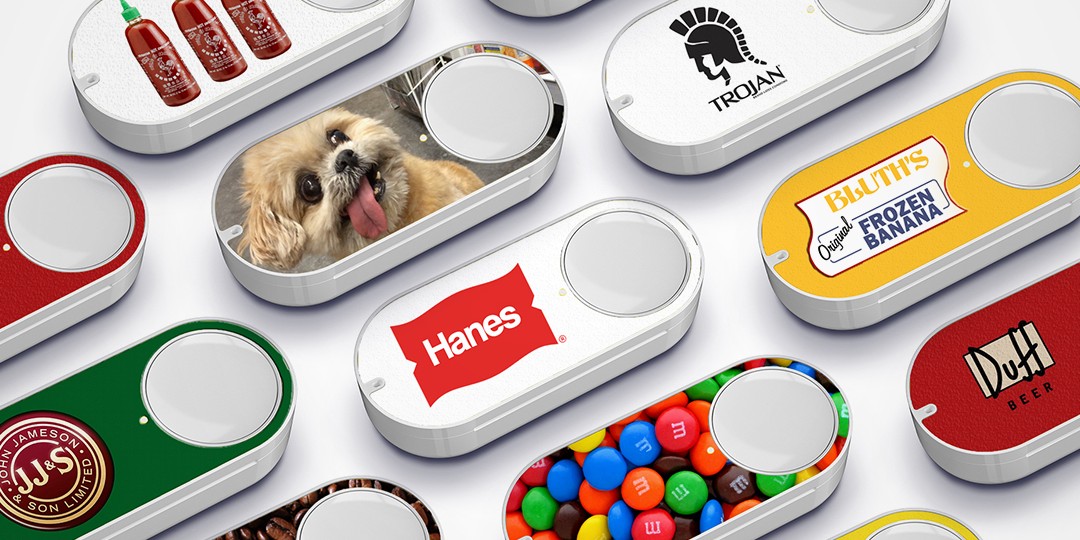 But how does it work?
Amazon introduced small oval buttons for around 100 brands in the US, among others Oral-B, Garnier, or the detergent brand Tide. If you buy one of these buttons for around 5€, you get store credit and can connect the button to your Amazon App. In the app settings, you can decide on a specific product that you would like to order with the push of the button, in the case of the Oral-B button, for example, you can chose between various toothpastes, toothbrush heads, electric toothbrushes etc. Once the set-up has been completed, the push of your dash button sends an order of your product through the app store. You still have full control over your order in the app – which can come in handy if you accidentally double click or have small children in the house that use the button as a toy.
Is it really a good idea?
There has been some backlash from customers complaining that prices are not as transparent as they should be and delivery isn't actually fast than normal Prime Shopping. In fact, you can only see the price, after you have confirmed your order – which lead to many frustrated customers, who did not get the price-service-ratio they expected.
Apart from these complaints, it is questionable how much easier online shopping actually becomes through the dash button – and if it wouldn't just be easier (and faster!) to quickly run to the store instead of ordering a button to make shopping easier!